You are here: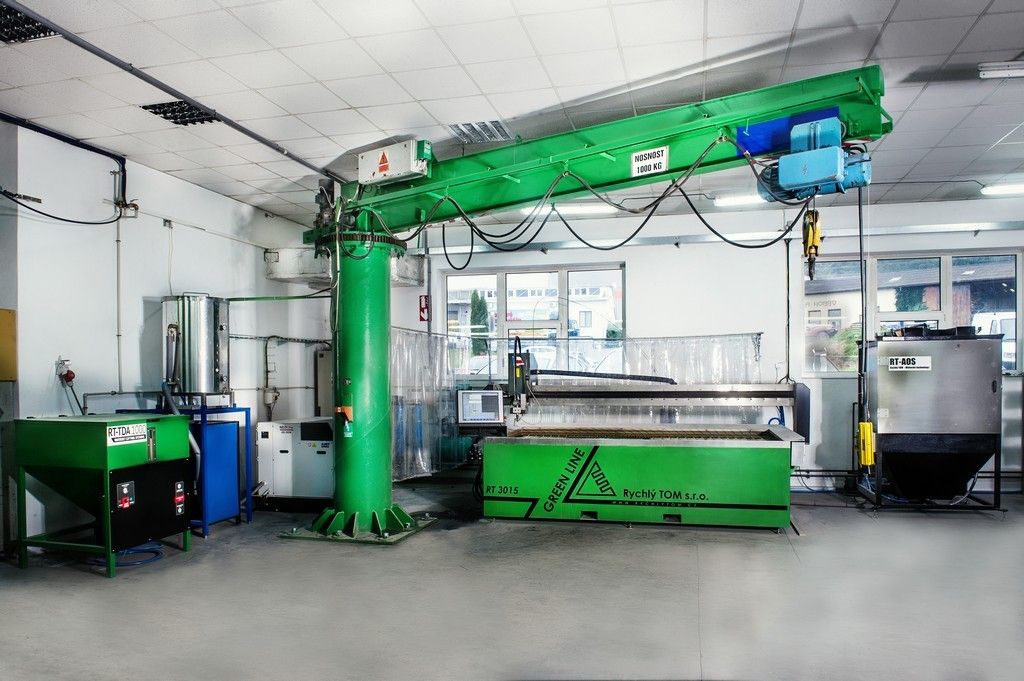 Water jet cutting
Cutting with the water jet cutting CNC machine.
Cutting with water jet is a modern way of material separation which has recently built a fixed position in material separation, but it is more and more replacing traditional cutting technologies. Thanks to huge progress in cutting by water jet, cutting with water jet has become more favourable in terms of both price and time. New CNC machines for cutting with water jet are considerably quicker, more accurate and have higher performance.

"Using of water jet is nearly unlimited, we are only limited by the possibilities of materials."

Water jet is a computer-controlled machine that is able to cut most materials by means of high water pressure (4000 bar) and abrasive sand with accuracy of 0.1 mm. When cutting, there is no impact of pressure or heat on materials, whereby their damage is eliminated significantly. One of the main advantages is the possibility of arch cut-outs, holes, cutting of logos and complicated pictures. Another big advantage of water jet is its wide application as it is able to cut plastics, wood, glass, ceramics, bricks, all metals from aluminium to special hard metals, everything in thickness from 0.1 mm to 200 mm. Thanks to it, we can carry out today complicated cut-outs and pictures or cut various mosaics.
Dimension of the cutting table is 1500 mm x 3000 mm.