You are here: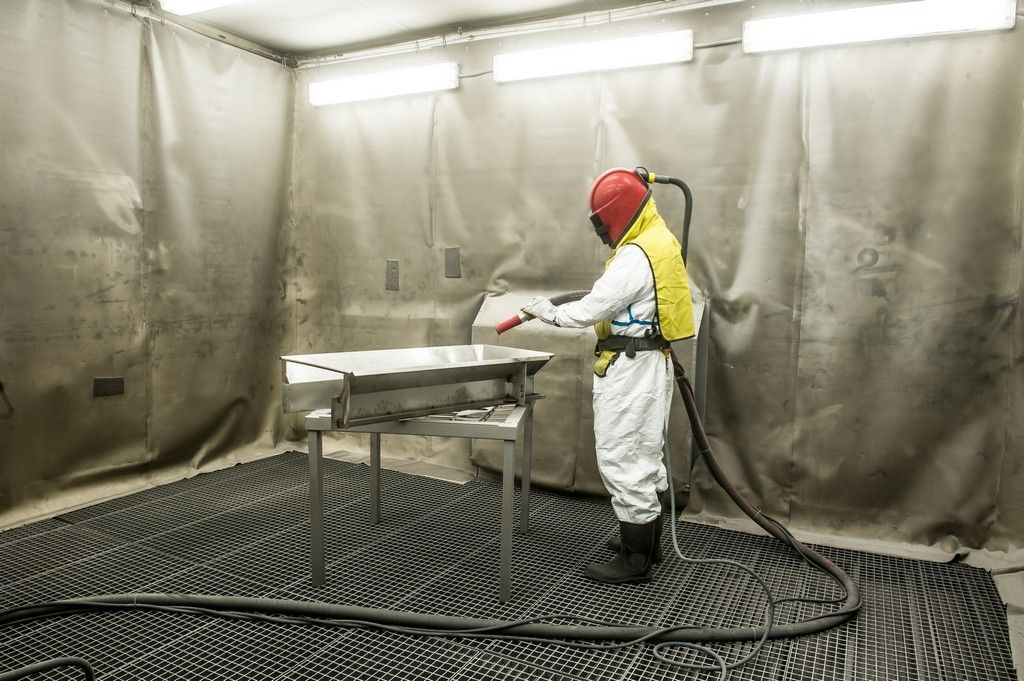 Glass pearl blasting
Custom pearl blasting.
Sandblasting is a method whereby an extremely strong air jet casts an abrasive against the surface for perfect degreasing, scaling, old paint, dirt deposits, or just the same surface texture of a certain roughness to prepare it for further finishes. Used abrasives are different, depending on the type of object and the customer's wish for its unified structure and a certain roughness. The blasting medium has a different grain size, adapted exactly to the subsequent treatment technology. We mainly use glass pearls for fine finishing of stainless steel.
Dimesion of the cabin - 7000 x 4000 height 3000 mm