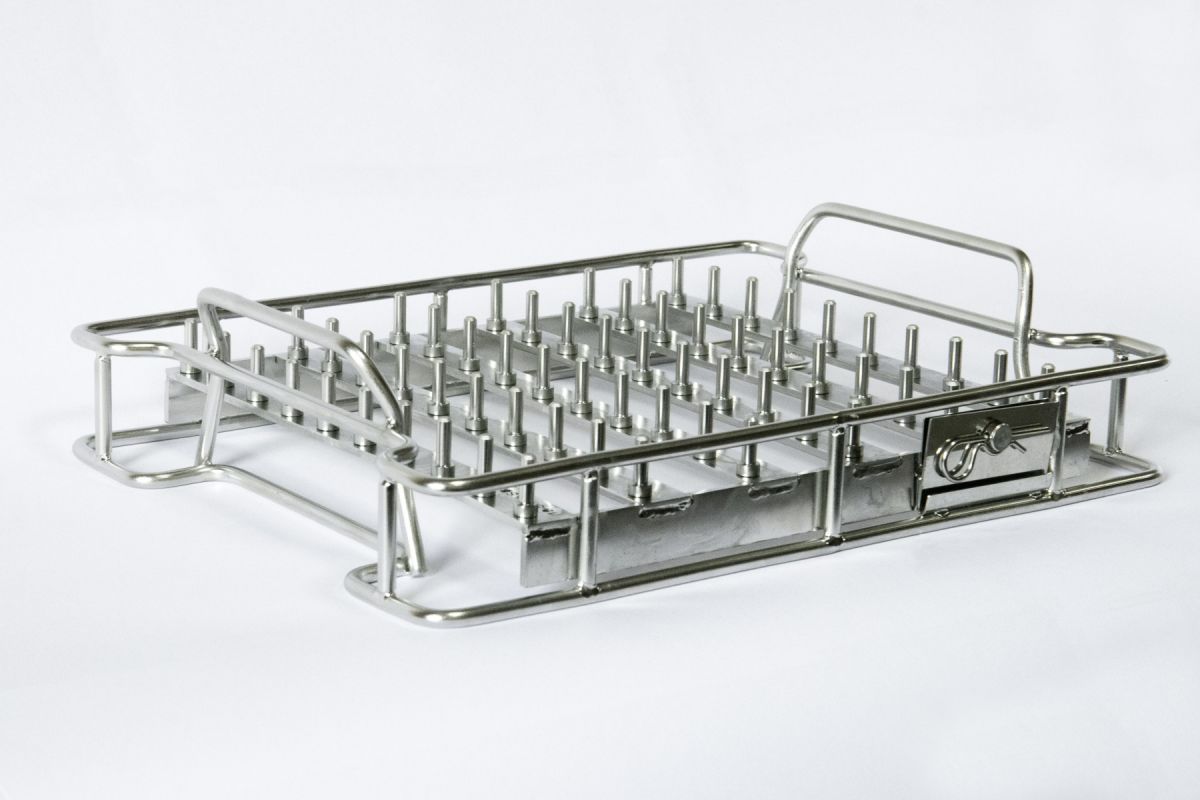 Stainless steel pallets and baskets
We offer custom production of stainless steel pallets and baskets for industrial production.
We will design the most suitable construction according to your requirements. Thanks to precise and high-quality design, we guarantee high durability and long life time of the solutions we design. Part of the design is always a 3D model of the product.
precision design - robotic loading
quality welds
chemically polished surface
long life
possible installation of RFID chips (LOGI TAG 120 HTS 2048)